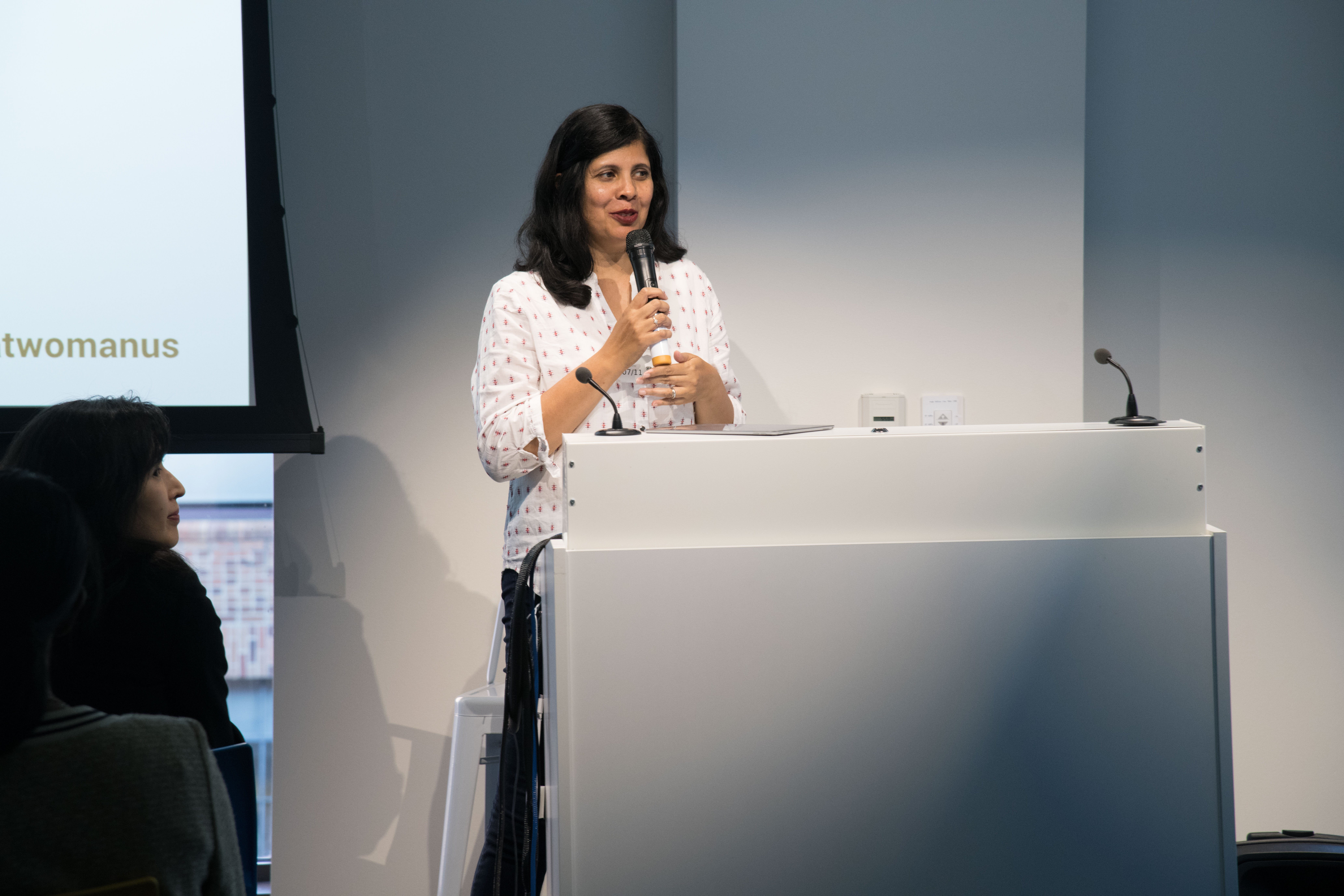 Are you looking for a speaker for your next event, conference, corporate or ERG event or on your podcast?
I host workshops and speak on a range of topics including "How to Overcome Impostor Syndrome ",  "How to Leverage LinkedIn to Get Noticed", "The Power of Networking" , "How to Step Up, Stand Out and Stride into Your Success", as well as  how to navigate a new country as an expat professional.
Email me at nyna@nynacaputi.com
"We invited Nyna Caputi to deliver the workshop "Overcoming Imposter Syndrome to Stand Out and Win" to our organization. Nyna's Imposter Syndrome Workshop is a game changer! It's a must for anyone battling their inner critic. I wished I had taken this workshop early in my career. I had several co-workers reach out to me to share how valuable the workshop was to them and how engaging Nyna was as instructor.  Thank you Nyna for delivering the workshop to SS&C Advent!"
– Aliya Janjua, Director, Client Services at Advent Software
"Nyna, I really enjoyed your session today "How to Step Up, Step Out, and Achieve".  Like many professional women, I've read books, articles, listened to podcasts, you name it, about how to create your brand and get noticed in an increasingly noisy and competitive space. Yours is among one of the better I've seen out there. You have a real gift for taking complex topics and distilling them down into simple steps that are easy to remember and use. Thank you."
– Crystal Ellis
How are you going to Step Out, Stand Out and Stride into your Success?
Here are some FREE Resources to help you unleash your inner potential and get noticed and succeed.
GET STARTED WITH HOSTING VIRTUAL EVENTS
Your Guide to Hosting Profitable Events
GET STARTED WITH LEVERAGING LINKEDIN 
Join my Let's Do LinkedIn Facebook Group
GET VISIBLE AND STAND OUT
Learn How to Get Noticed in this 5-Day Free Challenge