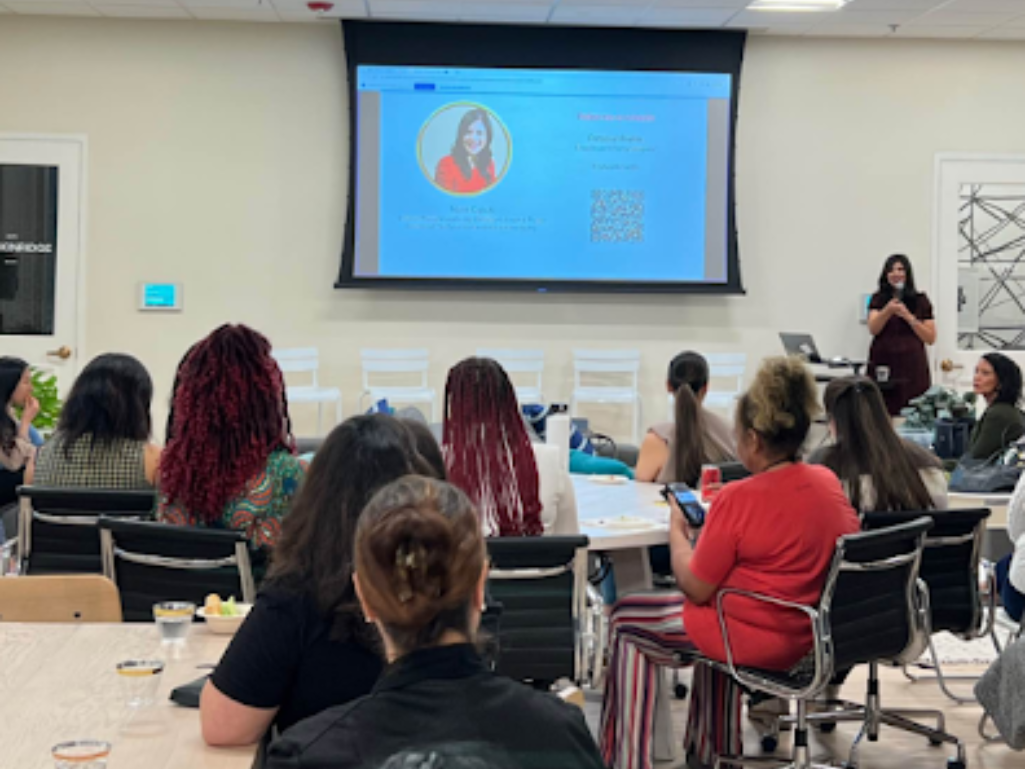 LinkedIn Training for your Team
Employee Advocacy on LinkedIn

LINKEDIN TRAINING FOR YOUR TEAM
According to LinkedIn research, employee networks on the site have 10 times the number of connection that company page's do.
Your company's or team's success on LinkedIn starts with training your employees in understanding how LinkedIn works and how to be active and engaged on the platform.
I offer interactive and engaging LinkedIn training for corporate employees, teams and employee resource groups either virtually or in-person.
In this 90 mins training I cover the key aspects of the 6 pillars of LinkedIn for employees and how they can be leveraged to build their personal brands, visibility and network.
       Profile
       Content
       Connections
       Conversations
       Creator Mode
       Company Page
Virtual Training is 1.5 – 2 hours long and costs $950
In-person Training is 2.5-3 hours long and costs $1500. Currently in person training is only available for San Francisco companies.
EMPLOYEE ADVOCACY ON LINKEDIN
WHAT IS EMPLOYEE ADVOCACY ON LINKEDIN
Employee Advocacy on LinkedIn is when a company empowers its employees to effectively optimize and use their personal profiles to amplify the messages being put out on the company page as well as share their own voices. By having a well-planned system of employee advocacy, a company will benefit from greater brand awareness across LinkedIn.
WHY IS IT IMPORTANT
Builds your leadership and employees personal brand and visibility

Showcases their area of expertise, their thought leadership

Increases employee engagement and retention

Boosts your company and brand awareness, products, services and reputation

Increases your recruiting efforts

Drives your sales pipeline
Work with me to create your employee advocacy program on LinkedIn
Create a pilot employee advocacy program strategy based on company's goals

Identify and create a team of employee brand ambassadors for the program

LinkedIn profile optimization for company leaders

Work with the leadership team to create a social media policy program

Train the executive team and employee brand ambassadors on optimizing  LinkedIn profiles, content creation, building a network

Review, optimize or create a Social Media policy with leadership team on guidelines for using LinkedIn

Monitor and optimize the program with the employee brand ambassador
This is a three month commitment. Rates vary based on number of training participants / sessions .

Contact me
  at nyna@nynacaputi .com for a complimentary, 20-minute phone consultation to discuss how we can work together to create and implement an Employee Advocacy on LinkedIn Program at your company or organization.