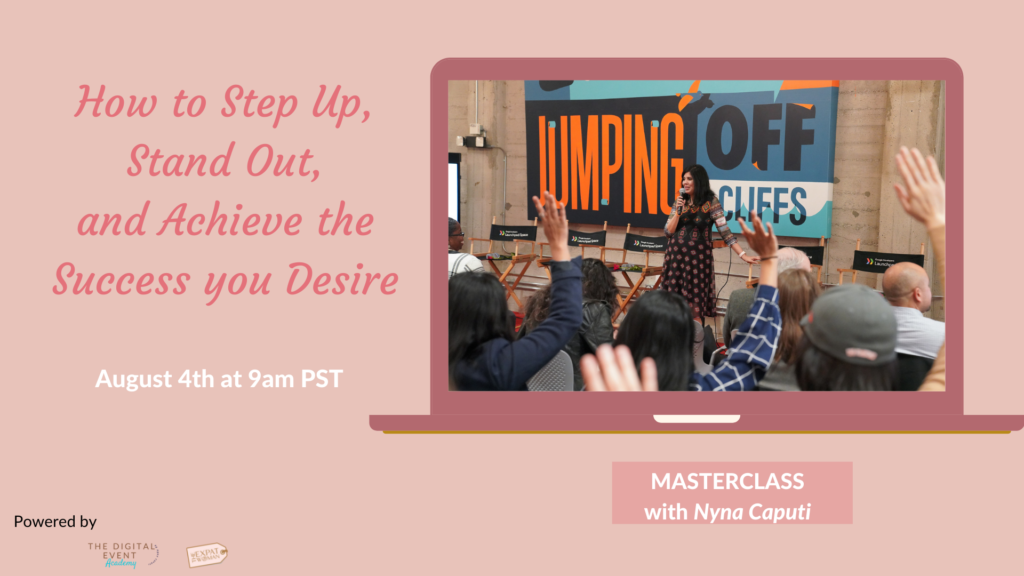 Have you ever felt invisible or overlooked?
Have you ever felt that other people get opportunities that you think should be yours, or that you know you would be better at?
Do you feel stuck and unsure about how to move forward in your career and achieve the success you desire?
It's a crowded, competitive world, and whatever your profession or career path, if you want to be successful, you need to stand out from the crowd.
We all have unique skills that we can offer and create an impact in the world.
It takes much more than just hard work and getting things done to be noticed and known for our expertise.
You have to stand out from the crowd to differentiate yourself from others whether you are looking for a job, a promotion or generating leads and sales.
In this workshop you will learn the key strategies to building a powerful mindset, brand and professional network to help you step up, stand out and achieve the success you desire.
" Nyna, I really enjoyed your session today "How to Step Up, Step Out, and Stride into Your Success".  Like many professional women, I've read books, articles, listened to podcasts, you name it, about how to create your brand and get noticed in an increasingly noisy and competitive space. Yours is among one of the better I've seen out there. You have a real gift for taking complex topics and distilling them down into simple steps that are easy to remember and use. Thank you." – Crystal Ellis
REGISTER FOR THIS FREE VIRTUAL MASTERCLASS BELOW. OPEN TO EVERYONE.