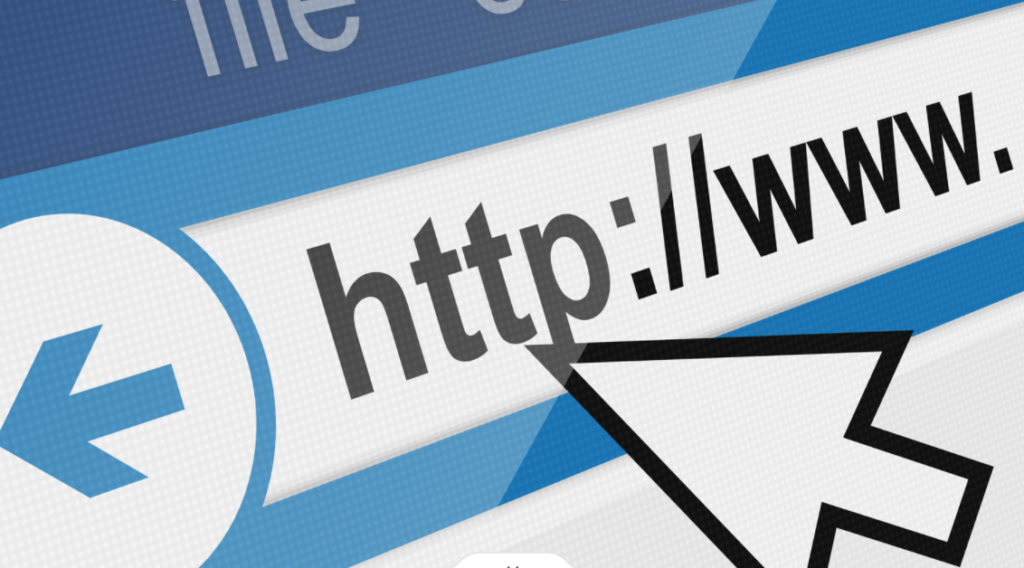 One of the simplest and first things you can do to differentiate yourself and stand out from the crowd on LinkedIn is to create a custom URL.
When you create your LinkedIn profile, LinkedIn automatically assigns a URL to your profile. It includes your name and a string of numbers and characters.
THE BEFORE AND AFTER -MY LINKEDIN URL
Before Customization
 https://www.linkedin.com/in/nynacaputi-2617372a1/ 
After Customization
https://www.linkedin.com/in/nynacaputi/

Why should you customize your URL?
It makes you look more professional. 

It helps build your personal brand.

It increases your visibility and makes you stand out.

It's easy to share in your signature, on a presentation, website, resume or at a virtual networking event.

It makes it easier for other users to remember you and to find you on LinkedIn.

It sends the message that you know how to use LinkedIn and are tech-savvy.
Things to keep in mind when customizing your URL
1. Custom profile URLs are available on a first-come, first-serve basis. 
2. If the URL with your  first and last name isn't available, you would need to create a different one. 
3. You can use a variation of your name, like including the first initial of your  middle name, 
4. You can only have one custom URL at a time.
5. Your custom URL can be 3-100 characters long. 
6. Don't use spaces, symbols, or special characters.
7. The customizable part of the URL is case insensitive. This means using JaneDoe, janedoe, or Janedoe will all point to the same profile.
How to find your LinkedIn URL
Click the 

Me

icon at the top of your LinkedIn homepage.

Click "View Profile" to go to your profile page.

3. Once you pull up your profile, look at your URL bar in the top left-hand corner. That is your LinkedIn URL.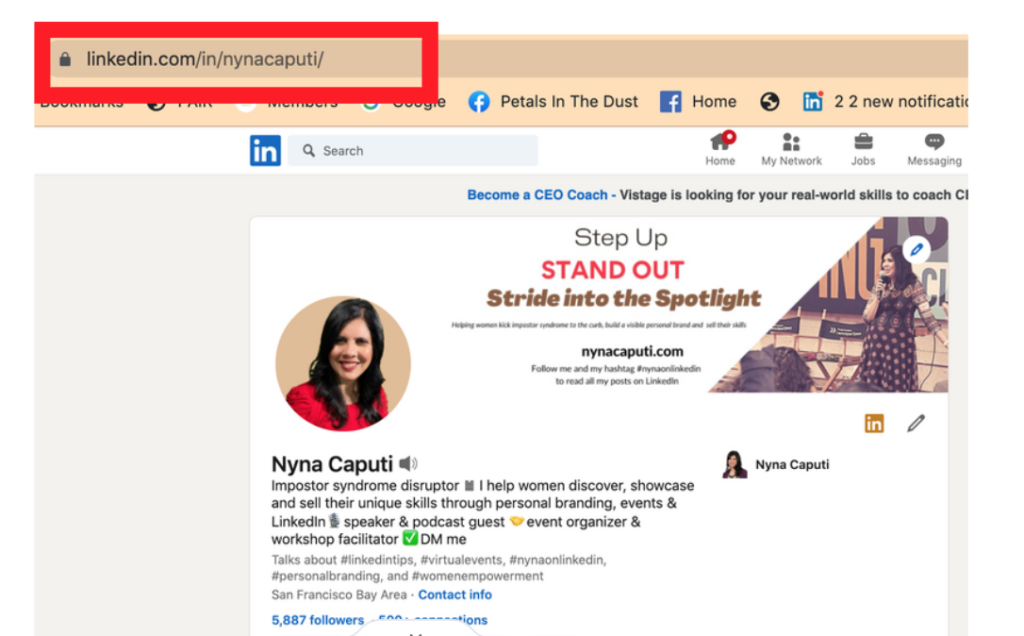 How to change your LinkedIn URL
Go to your LinkedIn home page.

Click the 

Me

icon at the top of your LinkedIn homepage.

Click "View Profile" to go to your profile page.

Select the "Edit Public Profile and URL" option on the top right of the page.
5. A new page will open with "Edit your custom URL" on the page's top right.
6. Click on the blue pencil and type your custom name in the box "www.linkedin.com/in/."

7. Click on the "Save" button.
8. You now have your customized URL.
Few additional things regarding your LinkedIn URL
1. You can change your URL up to five times within six months.
2. Once you have changed your URL for the fifth time, you won't be able to change it for another six months.
3. Changing your URL several times may make it hard for people to find you.
4. You should be able to revert back to your old URL immediately after changing.
5. If a member uses a URL and then changes it, the original URL will be unavailable to members other than the original owner for six months.
6. If you navigate to a previously claimed URL, you may see a page that reads Profile Not Found.
7. Additional language profiles have the same URL, but LinkedIn will add a language field at the end. For example, "fr" would be added at the end of the URL for a member's French profile.
8. Once an account is closed, the custom public profile URL will be available after 180 days from the date of the close.
9. Your URL won't appear if you don't have a public profile.
10. Members who live in certain countries have a public profile URL that begins with a 2-letter code based on the country listed on their profile. For example, if you live in Canada, your public profile URL could be http://ca.linkedin.com/in/linkedinyourname.
11. If you change the country listed on your profile, your public profile URL automatically changes. The old URLs will still work.