Where do you rank out of the 800 million members on LinkedIn?
When I ran a poll on LinkedIn asking people if they knew what their LinkedIn Member number is, 8% said yes, 36% said no and 56% said no and that they would like to find out how to find it.

I joined LinkedIn on Nov. 30th, 2007.
My LinkedIn member number is 18636964.

This basically means that I am the 18,636,964th member to sign up for LinkedIn.
Today LinkedIn has over 875 million users.
When I divide my member number by the current total number of users, I get 0.023%.
So that puts me in the first 0.02% of all LinkedIn users.
Here is how you can find your LinkedIn member number.
1.Go to your profile page and click on "View" in the top menu.
2.Click on "Developer" from the drop-down menu.
3.Then click on "View Source".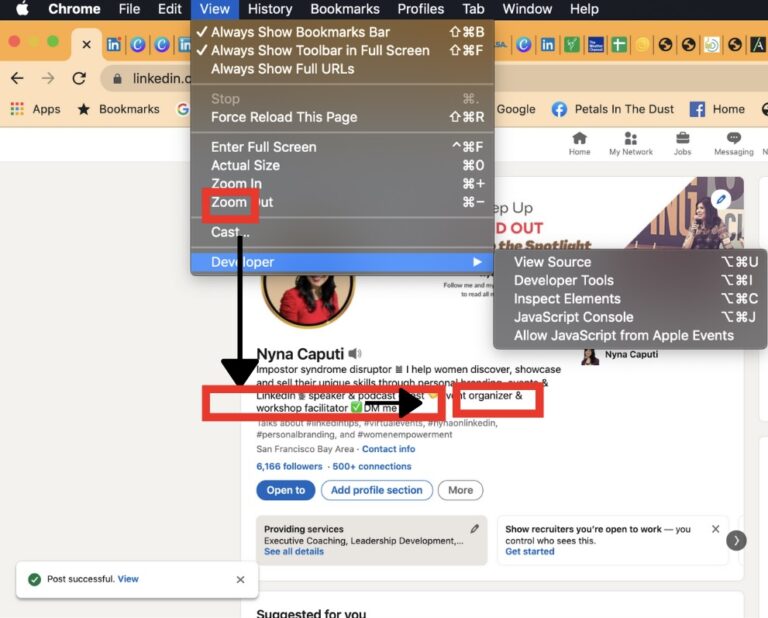 4.In the source page which has a bunch of HTML, type Control+F in Windows or command+F on a Mac to open the "Search" window in the top right-hand corner.
5.Then type member in the "Search" window and press enter.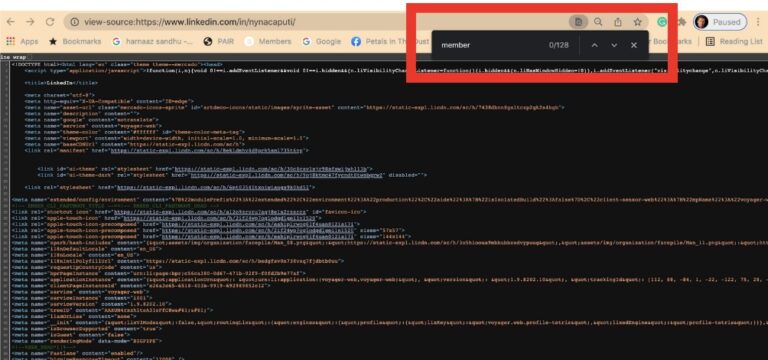 6.Then scroll down until you find the keyword: member:
7.The number listed after "member:" is your LinkedIn Member number.

I'm Nyna, a LinkedIn Thought Leadership Coach, Consultant, and Trainer.
Through my LinkedIn coaching, training and consulting services I help women leaders, businesses and corporate teams, learn how to strategically leverage LinkedIn to cultivate, build and showcase their brand, their thought leadership and their offers to their target audience, so they can get the opportunities and results they want. If you'd like to talk, I'd love to hear from you.