I feel like I have been on LinkedIn forever.
When a client asked me when I joined LinkedIn, I couldn't remember.
I had to do a little digging around to find out the exact date when I joined and was also was able to help my client too find out when she signed up.
I joined LinkedIn on Nov. 30th, 2007. 
In those days it was primarily a platform for jobseekers to recreate their resume on their LinkedIn profiles and recruiters to share job openings and find candidates.
At that time I was working for a non-profit organization that helped immigrant professionals get jobs in their industry or area of expertise. 
I was introduced to LinkedIn by a colleague and since we were guiding our clients with finding jobs and using Linkedin to help with the job search, it made sense for me to create a LinkedIn account and profile.
Here is how you can find the exact date when you joined LinkedIn
Click on 'Me' below the little circle with your image in the top right-hand corner of your LinkedIn Navigation bar.
From the dropdown menu, click on 'Settings & Privacy'.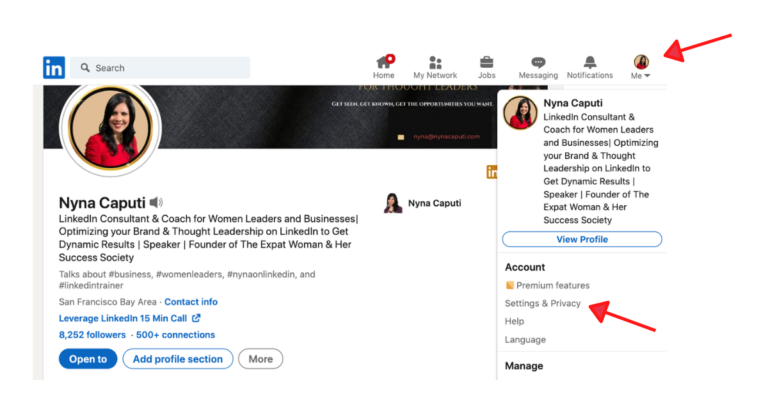 Click on 'Manage your Data and Activity'.
This will pull up a list of all your activity and the data you provided on LinkedIn.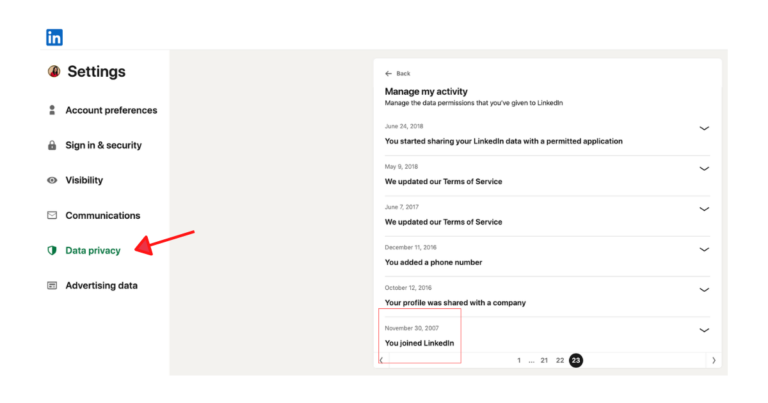 Your LinkedIn start date will be your first activity, so go to the last page and you'll see the 'You Joined LinkedIn' with the date you joined immediately above it.