Have you ever registered for an event or created one on LinkedIn Event Pages?
LinkedIn Event Pages is one of LinkedIn's best-kept secrets!!
I believe they started rolling them out towards the end of 2018 and I been using them for little over a year now.
Since my professional network is mainly on LinkedIn and it's also my primary social media platform, I find using LinkedIn event pages so much more effective in inviting my connections and promoting my event compared to FB event pages, platforms like Eventbrite and Meetup and even email campaigns.
It's also really simple to RSVP or register for an event on LinkedIn.
LinkedIn Events are an easy way to create and join professional events such as meetups, online workshops, seminars, and more and network with others, learn new skills and grow your business.
In this newsletter:
How to find events on LinkedIn
How to see who else is attending the event
How to share and invite people to an event you are attending
How to comment on events and reply to event comments
How to repost an event
How to find events on LinkedIn
1. Find events via LinkedIn Search
To search for an Event on LinkedIn:
➡️ Enter your keyword(s) into the Search bar at the top of the page.
Note: You can enter a keyword for an idea or concept you're interested in (for example, "growth strategies") or the exact name of an Event, if you already know it.
➡️ Click See all results at the end of the dropdown.
➡️ Click the Events tab to filter only the events from the search results. All the public events will be listed in the search results.
2. Find events recommended by LinkedIn
LinkedIn recommends events that are relevant to you based on your interests, Pages you follow, and the events being attended by your network. 
You can find the recommended events on the My Network tab and may also receive email notifications regarding events that LinkedIn thinks would be of interest to you.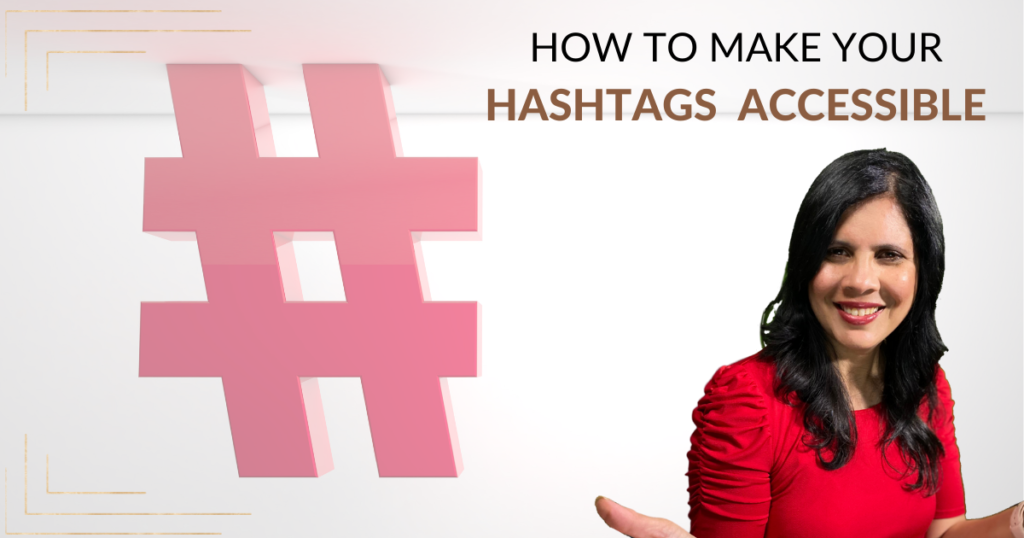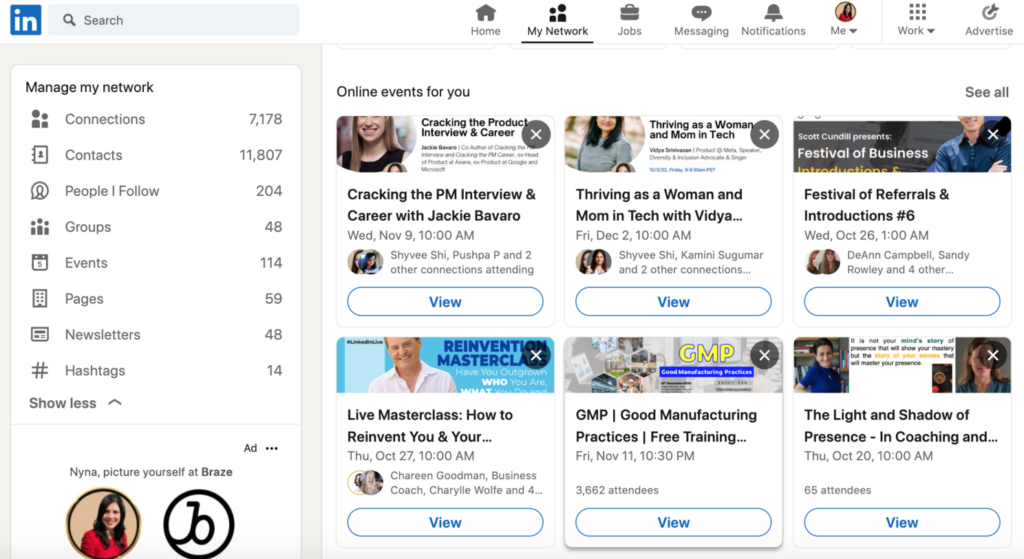 3. Find events hosted by Pages you follow
You can find events hosted by Pages by accessing the Events tab of the Page that you follow If you're following a Page, you may also be notified if the Page shares events they're hosting.
If you follow my LinkedIn Page Nyna Caputi all the upcoming events that I host through my page are listed there.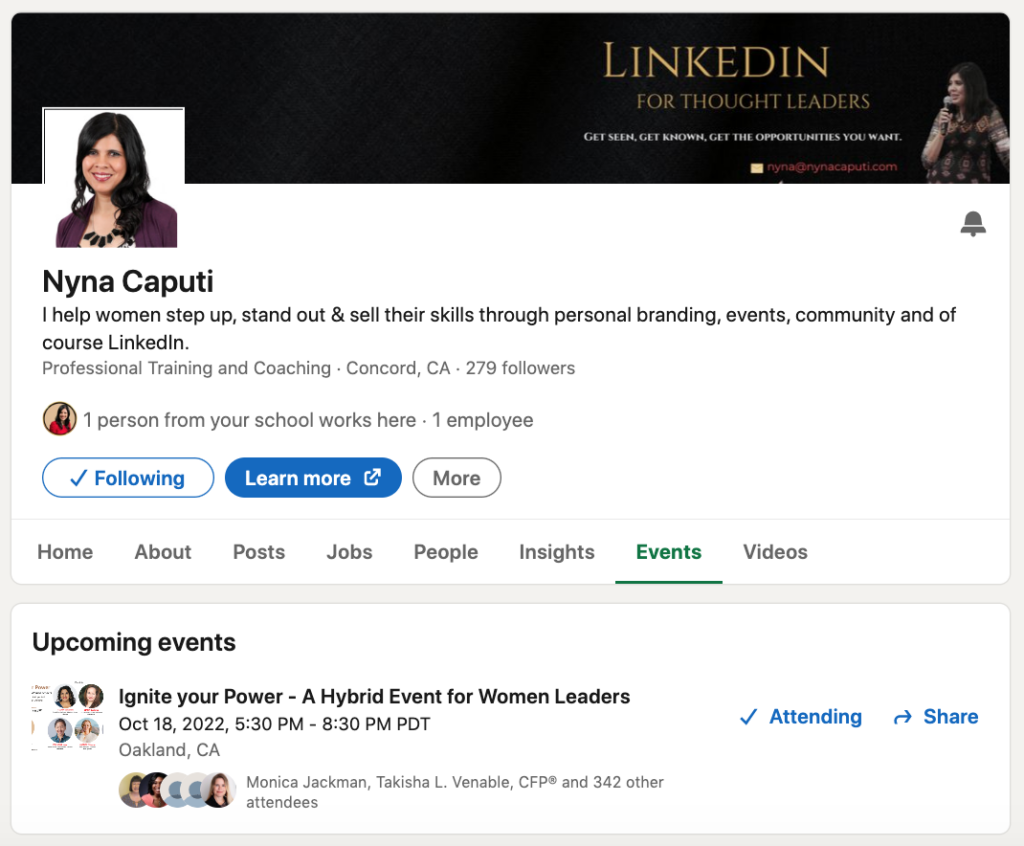 TIP FROM LINKEDIN
When you accept an invitation or find an event and click attend, you'll receive a confirmation email with the event details.
You can use the .ics attachment in the email to add a reminder to your preferred calendar. If you use Outlook, Google, or Yahoo, you can also click on the link in the email under Add to calendar.
How to see who else is attending the event
➡️ Once you sign up for an event on LinkedIn, you can view a complete list of attendees from the event page.
✋🏽 Important: If you haven't confirmed your attendance for an event, you won't be able to view the full list of attendees.
You will only be able to see your 1st-degree connections who have confirmed their attendance.
➡️ Once you've accepted an event invitation, you can access a list of LinkedIn members who will be attending with you.
If you RSVP for my upcoming Ignite your Power event on my LinkedIn Event Page, you will be able to see the 350 plus attendees.
How to network
➡️ You can start interacting with other attendees, by inviting them to connect before the event begins.
➡️ Remember to send a personalized message letting them know you are a guest at the event as well and also why you want to connect on LinkedIn.
➡️ Connect with intent.
How to share and invite people to an event you are attending
🎟 Once a LinkedIn Event has been created, both organizers and attendees can invite their 1st-degree connections to attend it.
🎟 Access either your Event page or the page of the event you are attending, by clicking on "My Network" on your home page or news feed.
🎟 Select "Events" from the "Manage My Network" menu on the left.
🎟 Select the applicable event from the list.
🎟 Click the blue Invite button.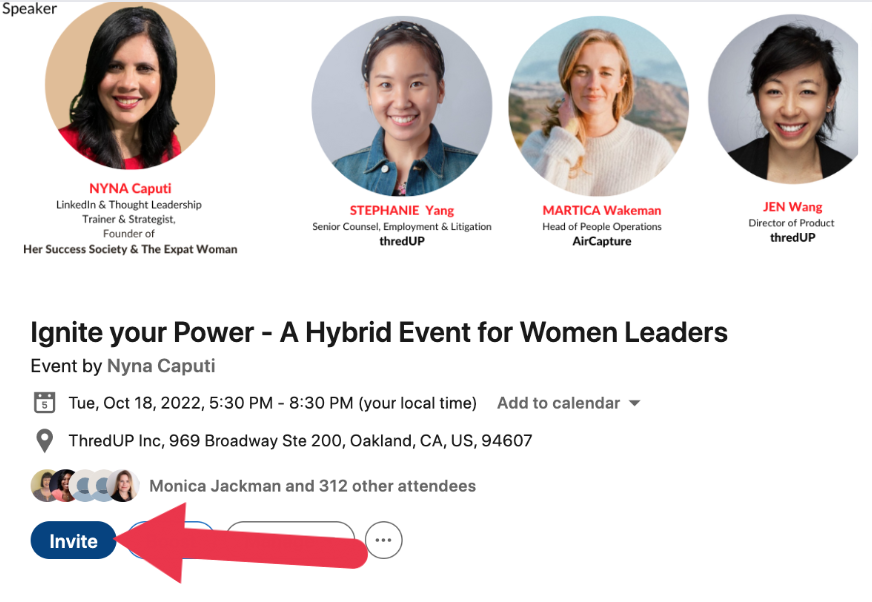 🎟 In the window that appears, you can filter how you invite others by:
– Typing a name in the search field to find a specific connection.
– Using the Locations, Current companies, Schools, or Industries filters to limit your search results.
🎟 Select the checkbox next to the name of the connections you'd like to invite to the event.
🎟 You can invite up to 1000 people in your network per week.
🎟 Click the blue Invite button (which will also list the number of people you have invited) in the right hand bottom corner to send your invitations.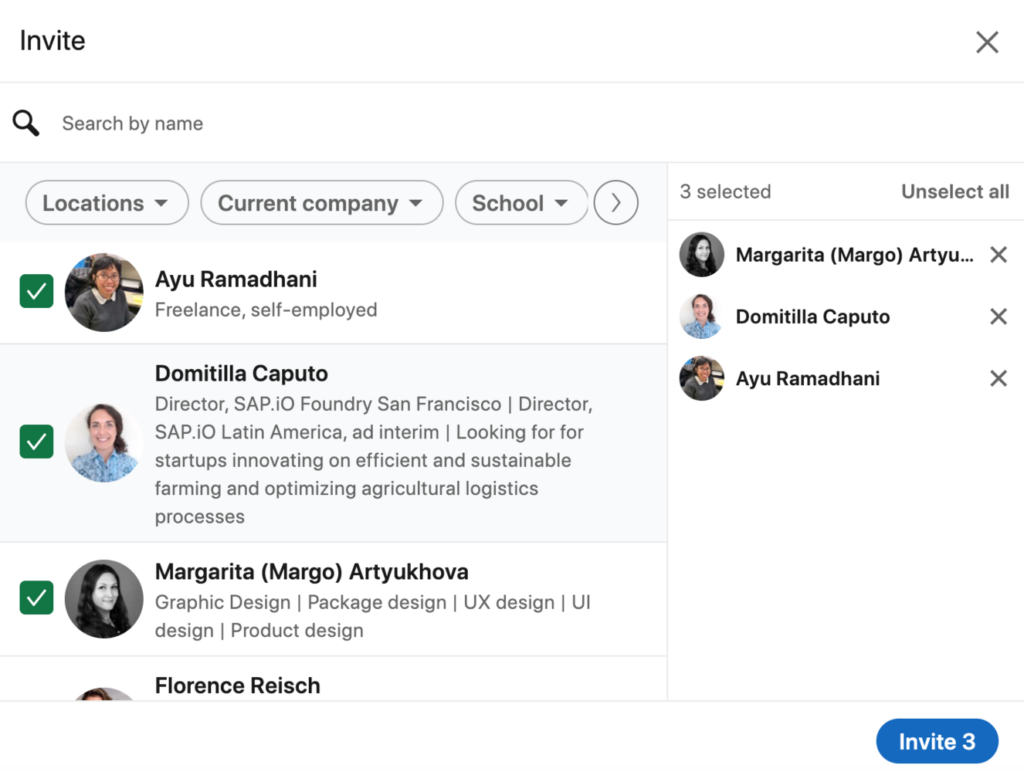 🎟 You can also share the event (that you're attending or hosting) with your network via: a post on your feed, in relevant groups, or by sharing the event's URL in your DMs or emails.
How to Comment on Events and Reply to Event Comments
You can get even more out of events by starting a conversation with the organizer and other attendees by introducing yourself, asking questions and sharing information in the comments.
Comment or react directly on the Event post on the feed or on the Event page in Comments tab.
To give you an idea, here is the comments section on my Ignite your Power event post.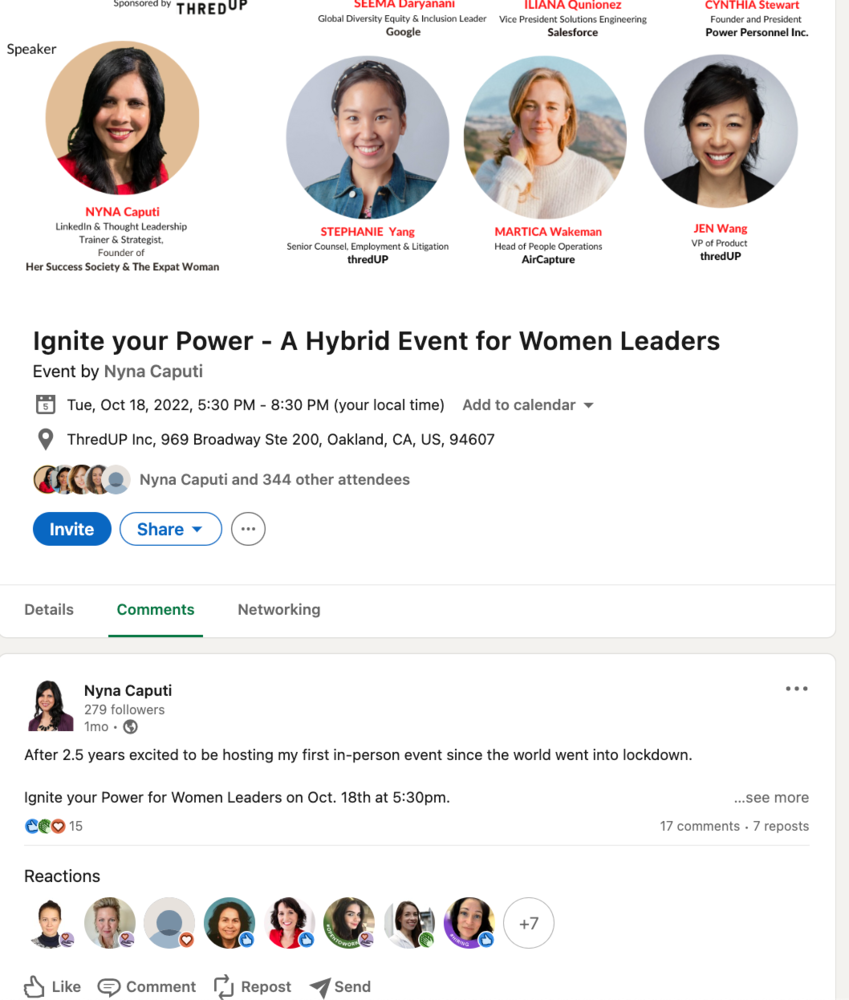 Comments will not generate notifications to the Event attendees.
To invite people to the conversation, you can tag them in your comment.
Or you can repost the event from the event post on the feed and add your thoughts like Kate Crowley did with my event "Ignite your Power".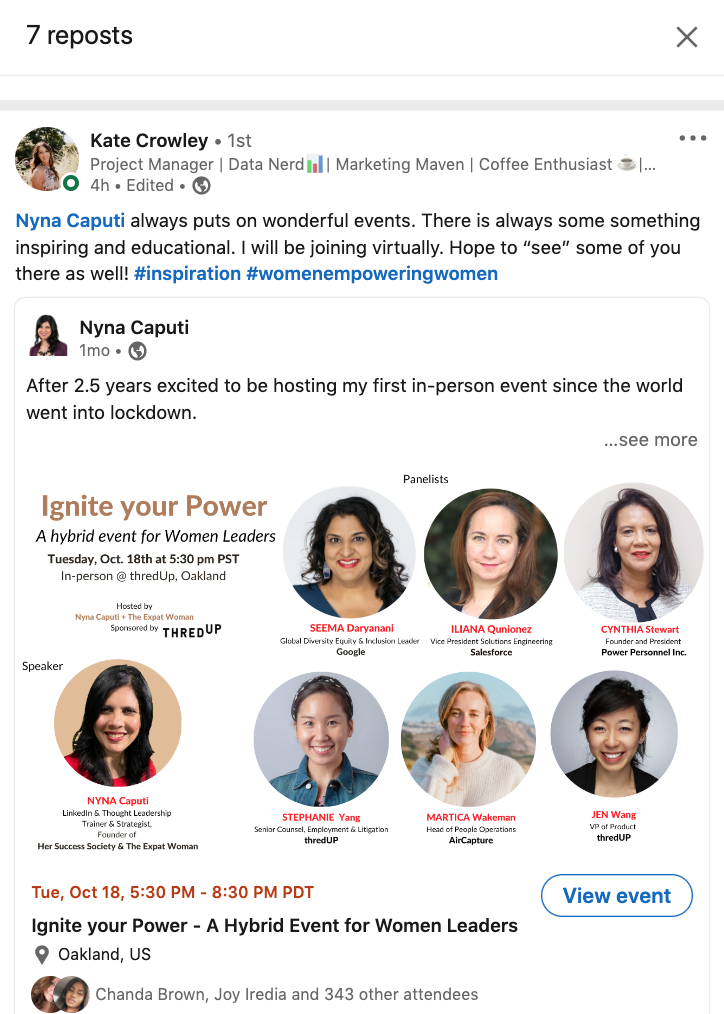 Let's wrap up.
LinkedIn Events are a great way to stay informed, grow your network and unlock opportunities.
You can also connect with the guests and speakers prior to the event, invite your network, share the event, repost it and comment on the event post.