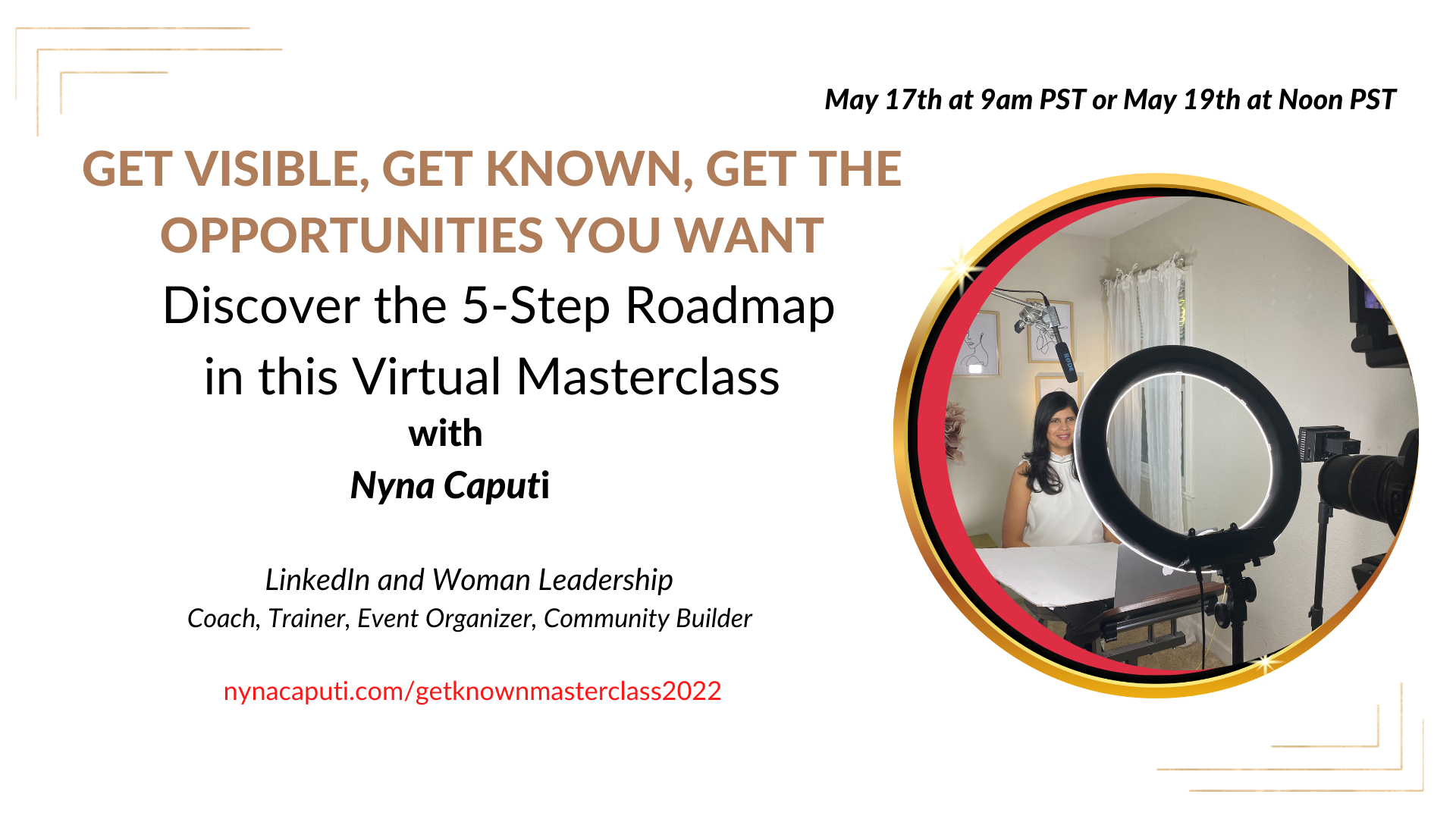 From Stuck and Invisible to getting KNOWN and getting the OPPORTUNITIES you Want
Get the 5 Step Roadmap in this  Get Visible, Get Known VIRTUAL MASTERCLASS with Nyna Caputi
May 17th at 9am PST or May 19th at Noon PST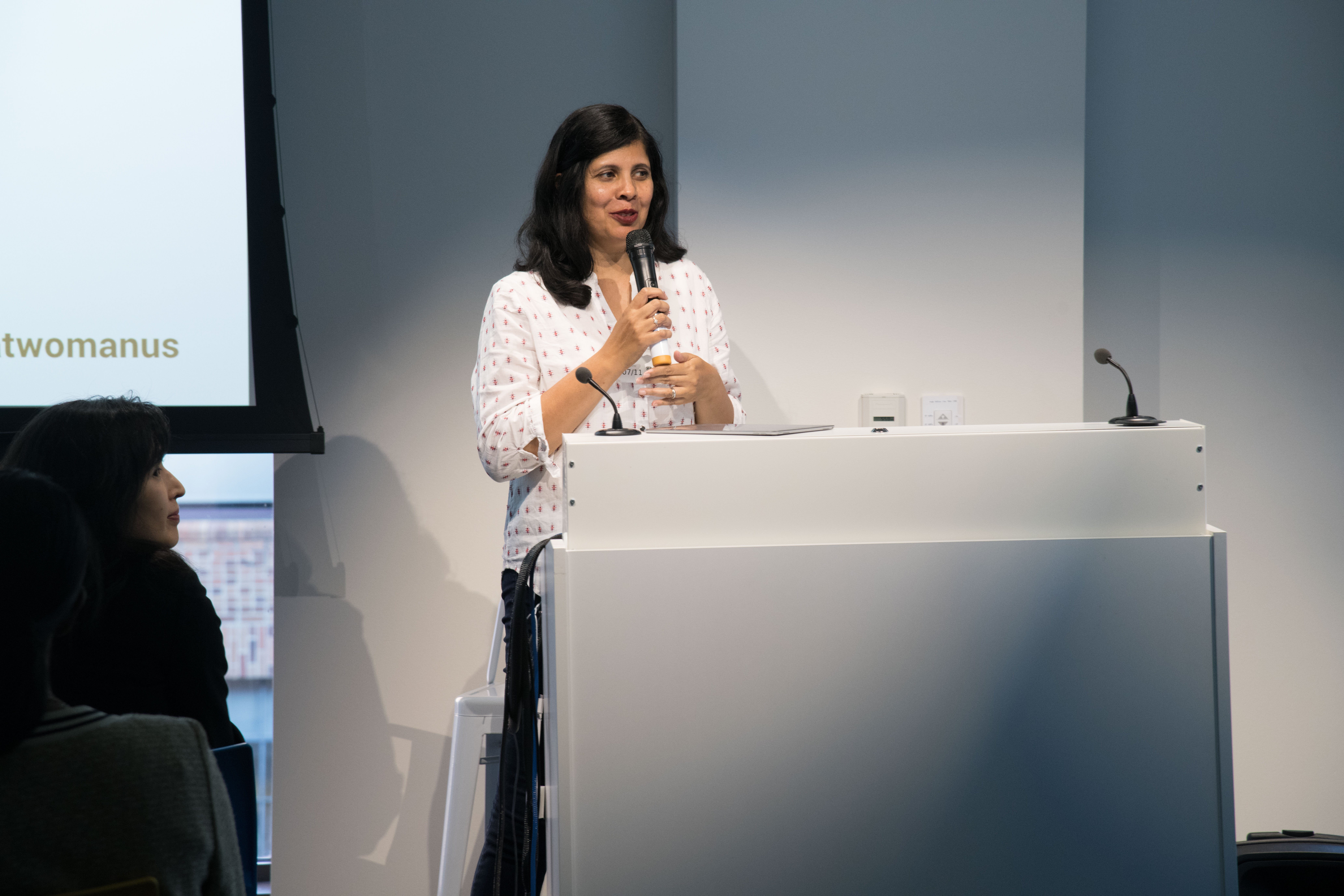 Don't be your best kept secret!
Learn how to go from being stuck or overlooked to getting clarity on your zone of genius and the tools needed to confidently put yourself out there, showcase your expertise, and get noticed by the relevant people without breaking the bank or spending hours trying to figure it out on your own. 
REMEMBER….
It takes much more than just hard work and getting things done to be noticed and known for your your unique skills.
You have to be seen and stand out from the crowd to differentiate yourself from others whether you are looking for a job, a promotion, speaking opportunities or generating leads and sales.

In this masterclass, you will learn how to create the 5 step roadmap 
1. build the right mindset
2. discover the skills that your want to be known for
3. showcase those skills to the relevant people
3. become an authority and the go-to person in your area of expertise
4. get the opportunities and the success your desire from putting yourself out there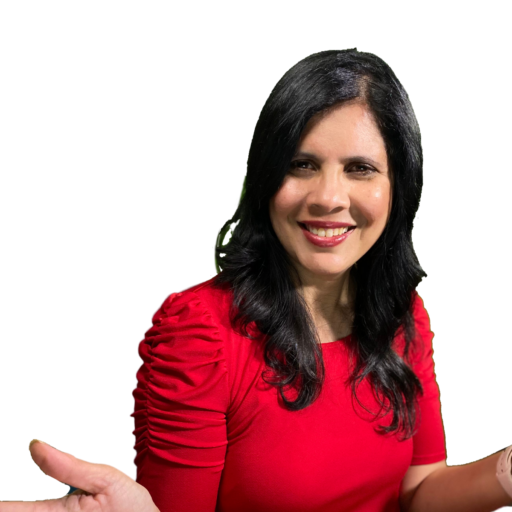 Hey there, thanks for checking out this masterclass page.
My name is Nyna Caputi, and i am a coach, consultant, speaker and community builder.
Since 2013  I have been helping 100s of women with diverse backgrounds step into the spotlight, showcase their expertise, and create impact, influence and new opportunities for themselves.
My super power is guiding professionals to develop the clarity, vision, and confidence to build a powerful brand, presence and thought leadership to find the success as defined by them.
I am the Creator and Community Builder of Her Success Society, an online membership where I help women go from being invisible to being noticed and becoming thought leaders and influencers.
I am also the Founder of The Expat Woman, a global platform for professional women.